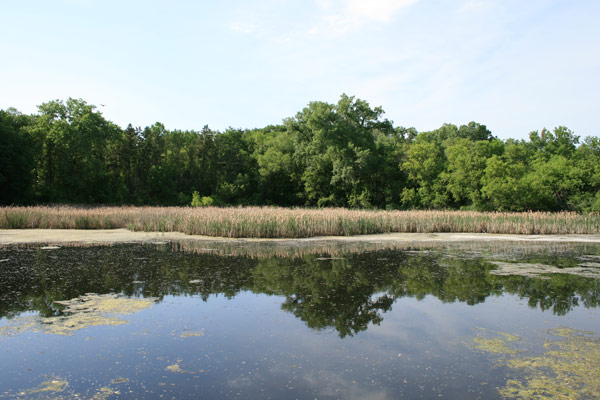 This is a photo from Tuesday. I took a walk around the Bass Ponds section of the Minnesota Valley National Wildlife Refuge and took a few photos.
I think it was about 87 degrees and sunny. The shaded parts of the trails were a nice break from the sun. I heard a lot of birds, and saw a lot of airplanes. If it weren't for the airplanes flying over, getting ready for landing at the nearby airport, I wouldn't even feel like I was near the city.
As I was walking I heard a rustling in the trees. A deer jumped out right over the trail and went off into the woods.. if only I had my camera ready.